Trend Following has been at the core of managed futures for over 30 years, and remains the main avenue for capturing moves up and down in global commodity and financial markets.
The Covenant Total Portfolio fund is now in its 10th year, and remains one of the top ranked trend following programs in the world.
For more information, we'll send three separate reports with:
Performance details including equity graphs, monthly tables, and all the relevant statistics

Due diligence information on the sub-manager including trading style and backgrounds

Performance report comparing the trend fund to 20 leading trend followers
Plus our monthly research and performance summary on each of the funds on the Attain platform.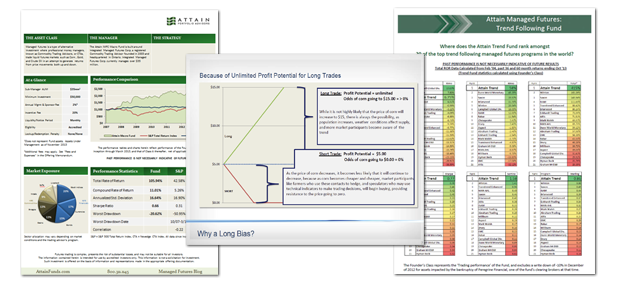 << Please complete the form to the left and we will send the reports to you via email